Welcome to the Homeopathy practice of Lyn Farrugia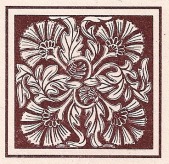 Homeopathy is a natural approach to medicine that works without side effects to stimulate the body's immune system so the body can heal itself.
Where conventional medicine simply defines health as the lack of symptoms, homeopathy defines health as the lack of disease, strengthening the person overall, in body, mind and spirit.
Homeopathic medicines work on each level of the body:
physical, mental and emotional.Many times, the mental or emotional symptoms may guide you to the right remedy. The reaction to homeopathic remedies is a process involving the whole person, relying on a concept known as the vital force.
Healing with homeopathy is an individual course, focused on the person rather than the symptom, and using your natural strength and energy to restore your health and vitality.
I work with many patients, of all ages and throughout the country. The doors of my practice are open for you, your family and your loved ones.
Be well!
Lyn
---